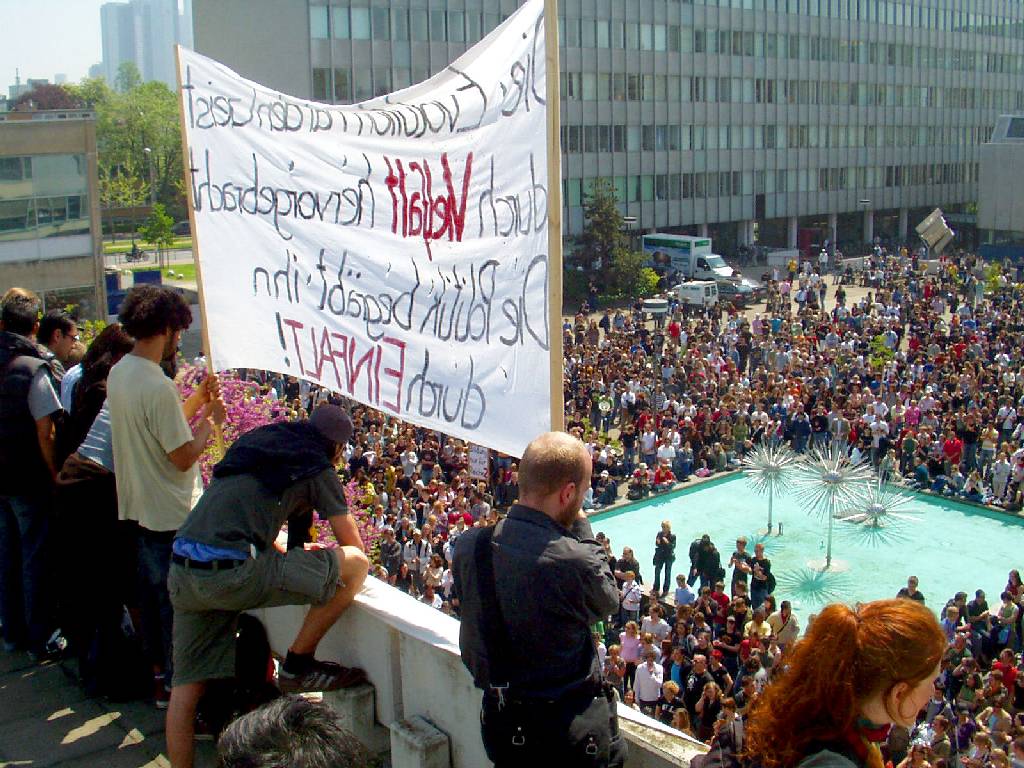 Students in over 25 universities in Germany protested against the introduction of tuition fees during the "Action Day for Education" on 30th of November. Demonstrations and street parties were held in Berlin, Bochum, Bonn, Cologne, Darmstadt, Fulda, Hamburg, Freiburg and Oldenburg.
In Frankfurt the job centre was stormed by about a thousand students who put up banners and held speeches on its roof and proclaimed solidarity with the unemployed workers movement.
The student unions call for a boycott of tuition fees and mass lawsuits by students against the state, as the constitution was modified in 2005 to allow tuition fees.
The students argue that the introduction of tuition fees would not necessarily lead to a rise of quality in education, nor benefit the universities directly, and would lead to more social inequality and restrict access to universities. There are worries that fees would mainly stop students with children or from working class background from studying, and also that it would lead to accumulation of high amounts of debts and force more students to work part-time whilst neglecting their studies.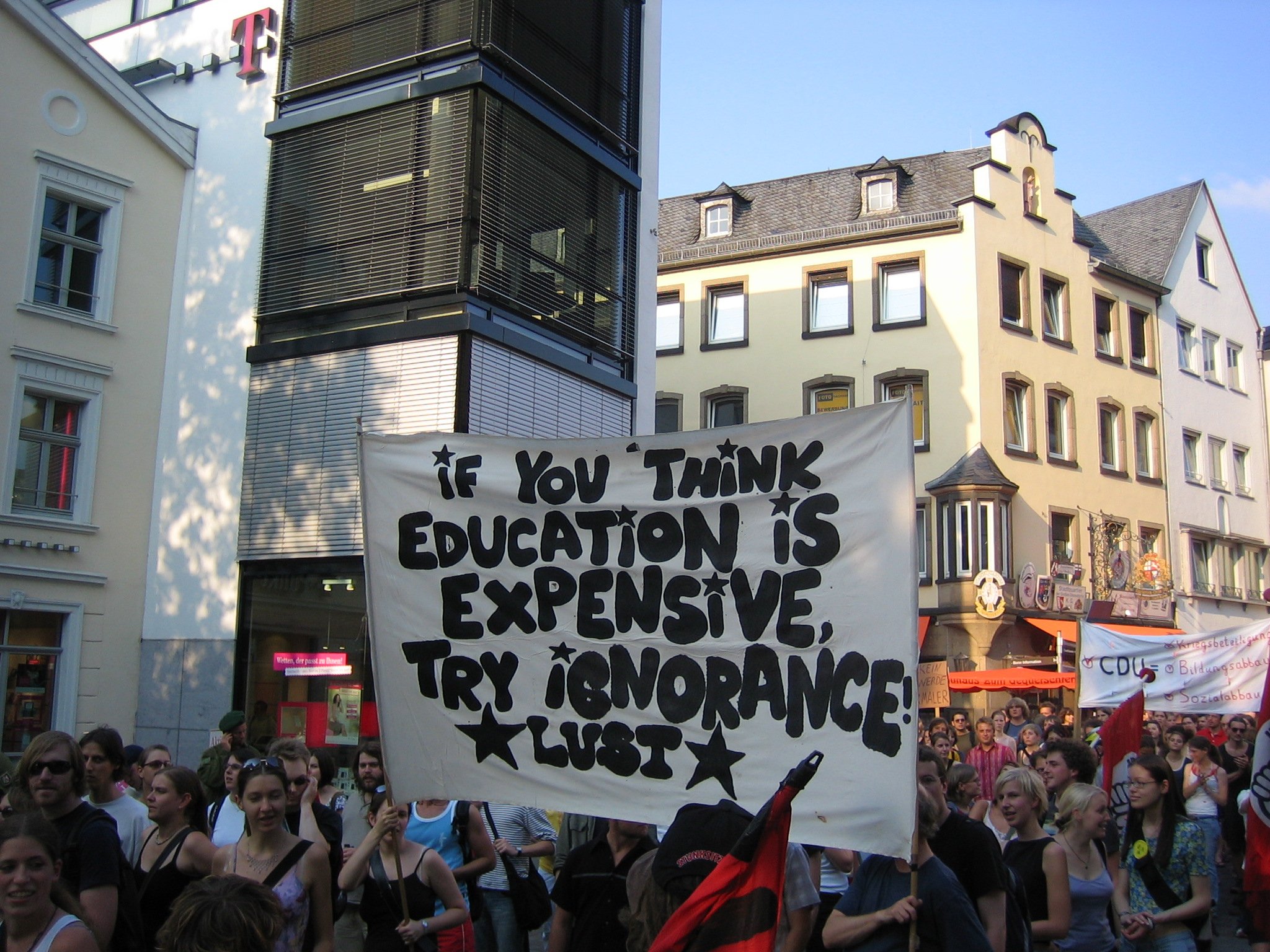 In the last years, there have been raids by police against protesters in Bielefield. In Cologne the rector tried to expel opponents. Students also stormed the regional parliament in Erfurt and Duesseldorf. The administration offices of Frankfurt and Freiburg University were occupied. Students also interrupted speeches and talks by politicians, such as in Flensburg.
In Dortmund, Nuremberg, Essen, Eichstaett, Kiel, Flensburg and Goettingen the students erected protest camps with tents on campus  in the case of Giessen for over 143 days.
There are no tuition fees for example in Cuba, Venezuela, Sweden, Finland, Danemark, Poland.
Australia has reintroduced tuition fees in 1989, Britain in 1998, Austria in 2001.
The highest tuition fees are demanded in the States, with up to $30 000 dollars a year.