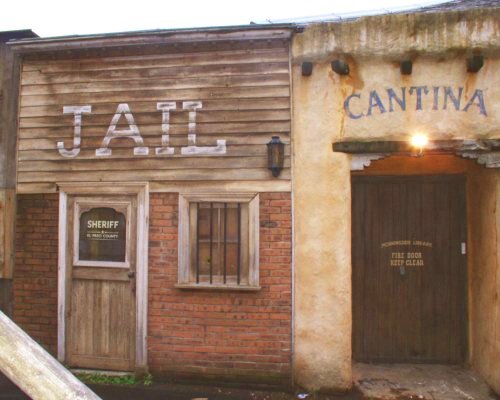 Edinburgh's Wild West Town is currently up for sale and might soon be demolished or converted into residental flats.
The reason for the Mexican – American refurbishment style was to provide an advertising feature for "The Great American Indoors", a company trading Santa Fe style furniture in Morningside.
"The only place that worked was the cinema, but that was well before my time. The rest is just for show.", says Brian McLochlin, who worked for a year in the carpentry of the Western Town. He points out that the Western style attracts quote a bit of attention and visitors, especially during the festival.
His boss, John Edmund, agrees: _"The Wild West style brings a lot of people in."
_
At its heart lies the old Springvalley Cinema, which turned into the "Silver Slipper" Ballroom in 1938 after the Dominion opened.
In Morningside Memories, locals exchange their memories about the Silver Slipper:
"O yes, and the Silver Slipper in Springvalley Gardens."
"I believe it had a very nice floor."
"Yes, very nice, but not very large."
"I remember going for tap dancing lessons at the Silver Slipper."
"O yes, Madam Ada, she certainly took classes in the area because girls in my class went to Madam Ada for dancing."
"Then Jean Reynolds was for Highland dancing."
"I remember the Silver Slipper but I never attended it. My mother said that it was only bad women who went to the Silver Slipper!"
[This remark was greeted with much laughter and cries of protest from the others present.]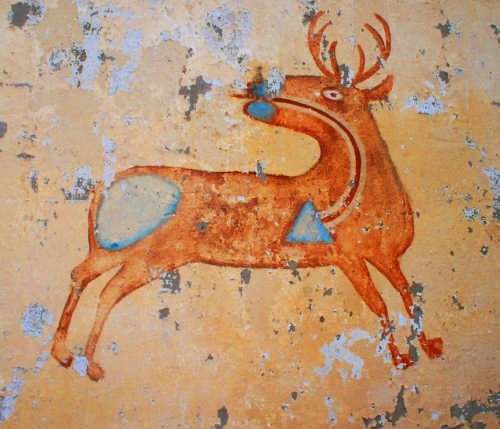 Lately the Cinema was used as a retail property for Pine Country. The cinema is a four story stone built building of about 5000 square feet. There is a complex of 27 storage units to the rear at a pend which is accessible via Springvalley Gardens and Springvalley Terrace.
The old cinema is now for sale, and the property agent Ryden advertises it as a development opportunity to convert into residential flats or commercial use.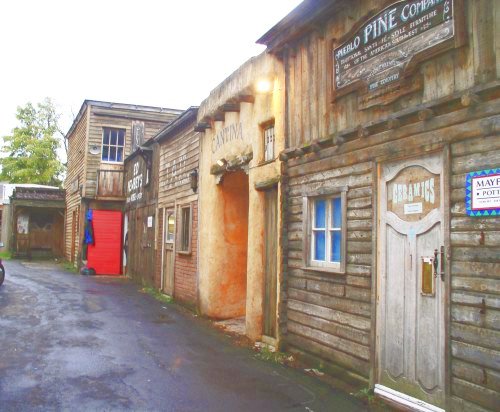 The storage units are described by signs as "Saloon",  "Cantina", "Jail", "Livery", "Station" and others are presently used as workshops for joiners, storage units, as an office for a lawnmoyer, and most of them are work spaces for the garage.
The entry door of the Cantina serves in real life the purpose of emergency and fire exit of the Morningside Library.
The old cinema, ballroom and theatre is described as small with 200 seats, in reference to "Places of Entertainment in Edinburgh, Part 5, by George Baird".
According to the Morningside Memories by the Morningside Heritage Association 2003, there were about 50 cinemas and 30 dance halls in Edinburgh in 1951, and it was the neighbours who used the local facilities.
Every Saturday there would be screenings in the Springvalley Cinema, which appears in the chronicles first in 1912 as the Morningside Picture House, then changed its name in the following years to Ritz Kinema, Evan's Picture House, Morningside Photo Playhouse, Morningside Cinema, and Cine Playhouse in 1920.
Springvalley Cinema, opened 1st of January 1931 with " 'Special Attraction' with John Boles and Carlotta King in their greatest achievement The Desert Song- the enormously successful play."
The Cinema is remembered for its saturday screenings, when the entry fee was 1 penny or a jam jar.
Mrs Thomson from the Morningside Heritage Association remembers:
"When we went to the cinema it was Pearl White and Elmo the Mighty.
The Bug House here, the Springvalley; that was the first time I saw Pearl White. Then there was the Keystone Cops, Elmo the Mighty, Tarzan.
The biggest punishment I knew, was not to be allowed to go on the Saturday, because you lost the chapter you see. Thirty different episodes and you'd see the train coming down and Pearl White tied to the rails- and then 'TO BE CONTINUED NEXT WEEK' and you were anxious to get back to see what happened."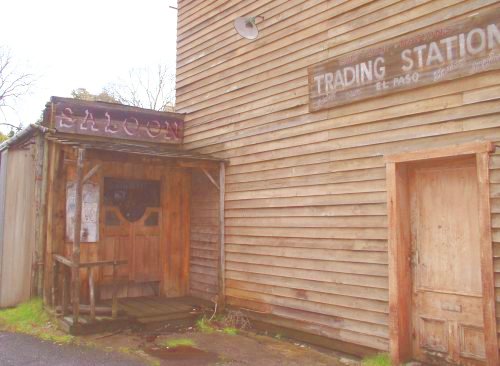 Comments
Comment by Dave on 2006-09-22 10:02:15 +0100
Hi,
I just happened accross your blog entry whilst trying to get more info on this amazing little hidden gem. Thanks for all the information. The reason I was looking for information is that I photographed it last night and it rekindled my interest in the place.
Anyway if you are interested here is one of the pictures I took last night:
http://www.flickr.com/photos/davesinclair/249250648/
Thanks again for all the info!
Dave
Comment by Les Duff on 2007-04-17 11:05:33 +0100
Anyone know if this still exists or has it been pulled down? I know how quickly land sells in Edinburgh.
Comment by Les Duff on 2007-04-20 12:21:09 +0100
It still exists, although the cinema is still for sale, the rest is now lots of little craft shops.
Comment by DrZito on 2007-04-26 22:40:57 +0100
It's still there. I visited it last weekend.
Enjoy!
Comment by westernsundance on 2007-05-14 19:28:57 +0100
i was filming there just a few day ago for a mate
Comment by rh on 2008-07-18 09:58:56 +0100
ye its still there
Comment by mb on 2008-10-03 12:21:07 +0100
How do you get permission to film there?
Comment by bob on 2009-01-19 17:15:43 +0100
still all there folks as of dec 20th
Comment by Les Duff on 2009-02-06 12:25:45 +0100
Anyone know how to gain access to the old cinema as I have a photo shoot coming up soon.
Comment by Zoe Bayles on 2010-03-24 14:38:55 +0100
Does anyone know if the saloon is still up and running? I was told it still serves people.
Thanks Zoe